RAF Indy 5th Anniversary Silent Auction
We are celebrating five years of delivering hope, encouragement and beautiful flowers in Indianapolis by hosting a silent auction featuring works created or donated by our volunteers and community members. All proceeds benefit our mission-to create a community of compassion in Indianapolis using repurposed flowers.
Click on each link below to view the item and place a bid. Be sure to view previous bids (click on link in the form) before submitting your bid. Auction will be open until the end of the day, Friday, October 15th. Winners will be notified by email Monday, October 18th. Thank you for your support!
Beautiful Multi-Colored Quilt
Handmade by RAF Indy volunteer and board vice-chair, Jan Schiff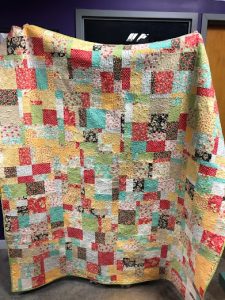 Purple Sunflowers: Original Oil Painting
Painted by Candae Connor, sister of RAF Indy ED Cheryl Cooper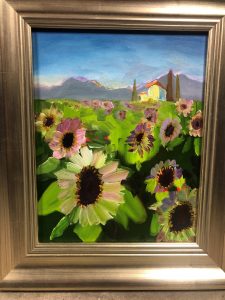 Original Oil Painting of Your Pet
Painted by RAF Indy volunteer, Marilyn Evans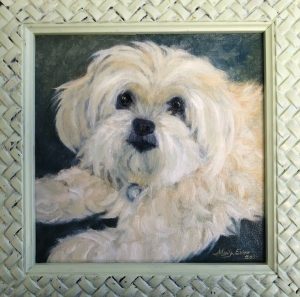 Gourmet Dinner In Your Home
Donated and prepared by personal chef and RAF Indy volunteer, Judy Reed.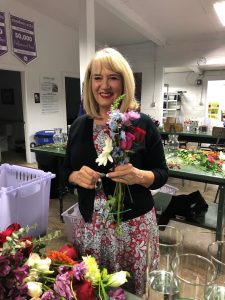 Adorable Baby Blanket
Crocheted by RAF Indy volunteer, Linda Miller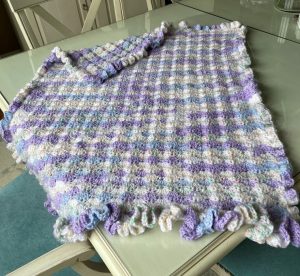 Large Floral Painting on Canvas
Donated by RAF Indy volunteer, Becky Richter
Artist Unknown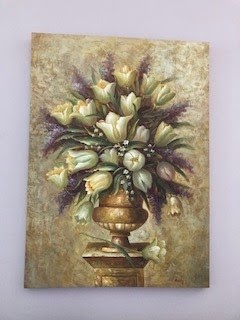 Beaded Earrings
Handmade by RAF Indy Volunteer, Laura Lampron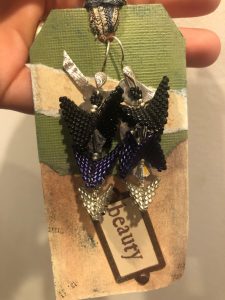 Quilted RAF Indianapolis Pillow
Handmade by RAF Indy volunteer, Jennifer Wilkie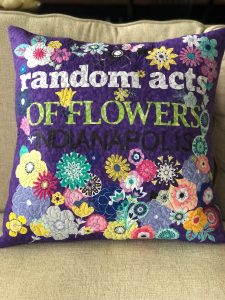 Mixed Media Flower Painting-framed
Painted by RAF Indy volunteer, Betsy Hansen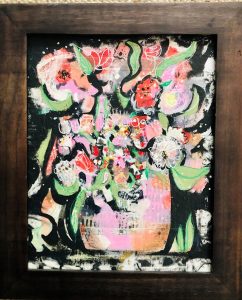 Lena Skadegard Pearl Bracelet
Donated by Petite G Jewelry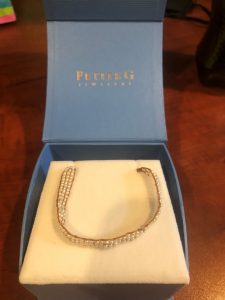 Sweet & Soft Yellow Afghan
Hand-knitted Ed Tenholder, husband of RAF Indy volunteer, Carol Tenholder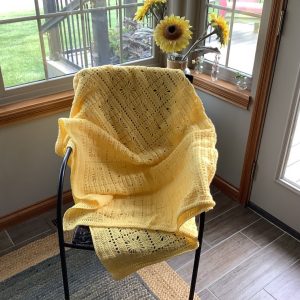 Indian Summer Day: Original Painting on Wood
Painted by RAF Indy volunteer, Marcia Stone
For the Love of Orange: Fall Wreath
Hand-made by Workshop Assistant, Emily Degyansky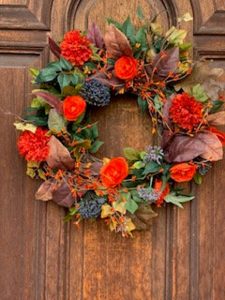 One-of-a-Kind Leather Boot Purse
Hand-made by RAF Indy volunteer, Lynn Morrison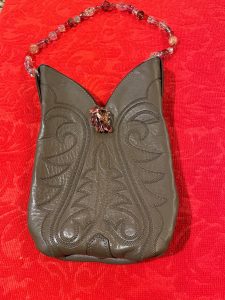 Woman in Flowers: Oil Painting
Painted by RAF Indy volunteer, Marcia Doty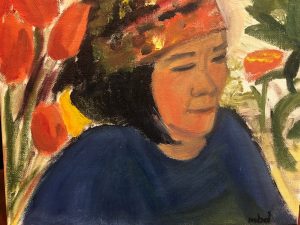 Floral Bee Skep: Indoor Décor
Created by RAF Indy volunteer, Brandt Carter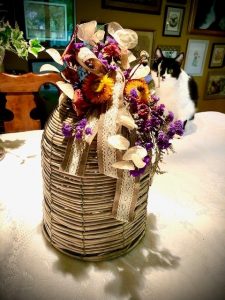 Multi-Colored Infiniti Scarf
Hand-made by RAF Indy volunteer, Judy Zimmerman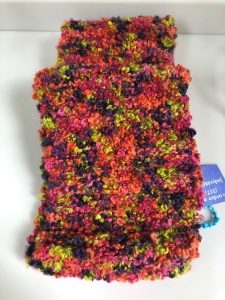 Rumple Beesman: Unique Felted Gnome
Created by RAF Indy volunteer, Patty Morton