Please join us for the 2024 Flor-A-Thon!
WHAT: The RAF Indianapolis Flor-A-Thon is a mission-driven fundraiser during which guest Arrangers will create floral arrangements during their 1.5-hour shift and raise funds to support RAF Indianapolis!
All arrangements created during the two-day event will be delivered to patients in local hospitals, healthcare, and senior-care facilities.
WHEN: Spring 2024 More Info to Come Soon!
WHERE: Flor-A-Thon will take place at the RAF Indianapolis workshop in South Broad Ripple at 1057 E. 54th St. Suite F. Indianapolis.
Make a day of it and check out some of our incredible neighbors, including The Gallery, Simplicity Juices, Breadworks, Surroundings, Nicole Taylor, Lux & Ivy and so many more!
WHO: Guest arrangers will consist of community members, RAF volunteers, board members, local celebrities, and fans and supporters of RAF Indy! No experience necessary—everyone is welcome! All arrangers will commit to raising at least $500 for RAF Indy. (We will provide you with fundraising tools and tips. See "I want to be a guest arranger" for more details about fundraising.)
WHY: This is a fun and fast opportunity for you to experience the magic and mission of RAF Indy and help support our organization in 2023.
Since 2016, RAF Indianapolis has delivered flowers, hope and encouragement to more than 110,000 patients in healthcare facilities throughout central Indiana. By participating in Flor-A-Thon and raising funds for our organization, you are helping to sustain our mission and share our vision of care and compassion for another year.
At a time when the need for hope in the healthcare setting is on short supply, the surprise gift of flowers is so powerful. Help us create a community of compassion throughout central Indiana!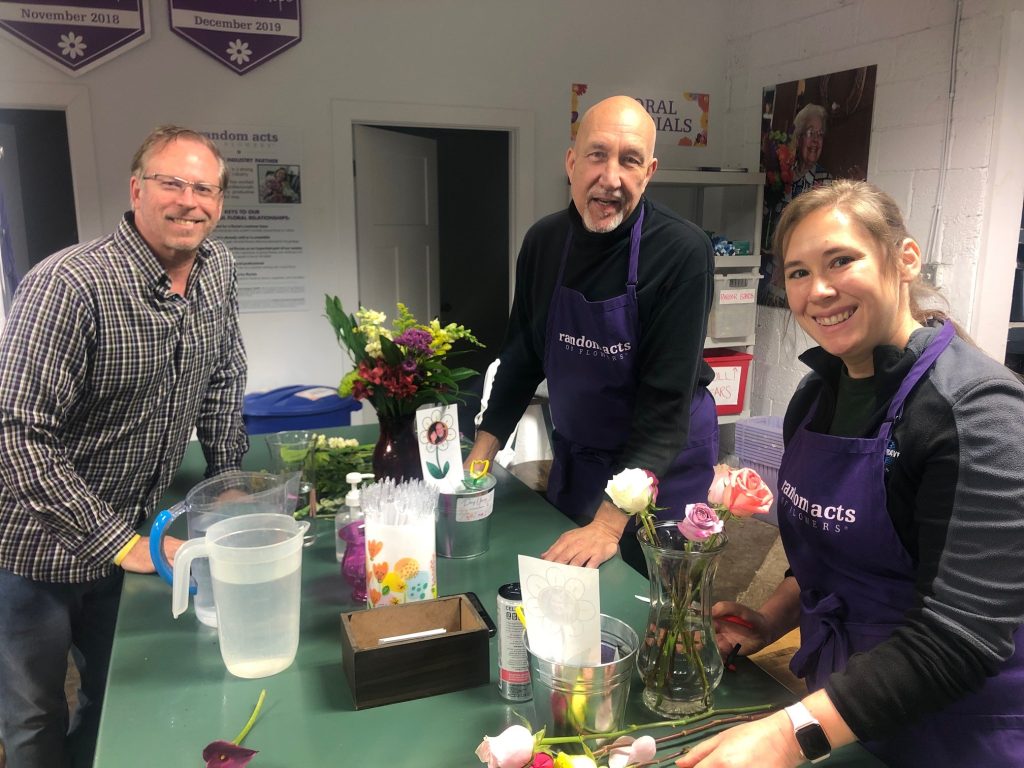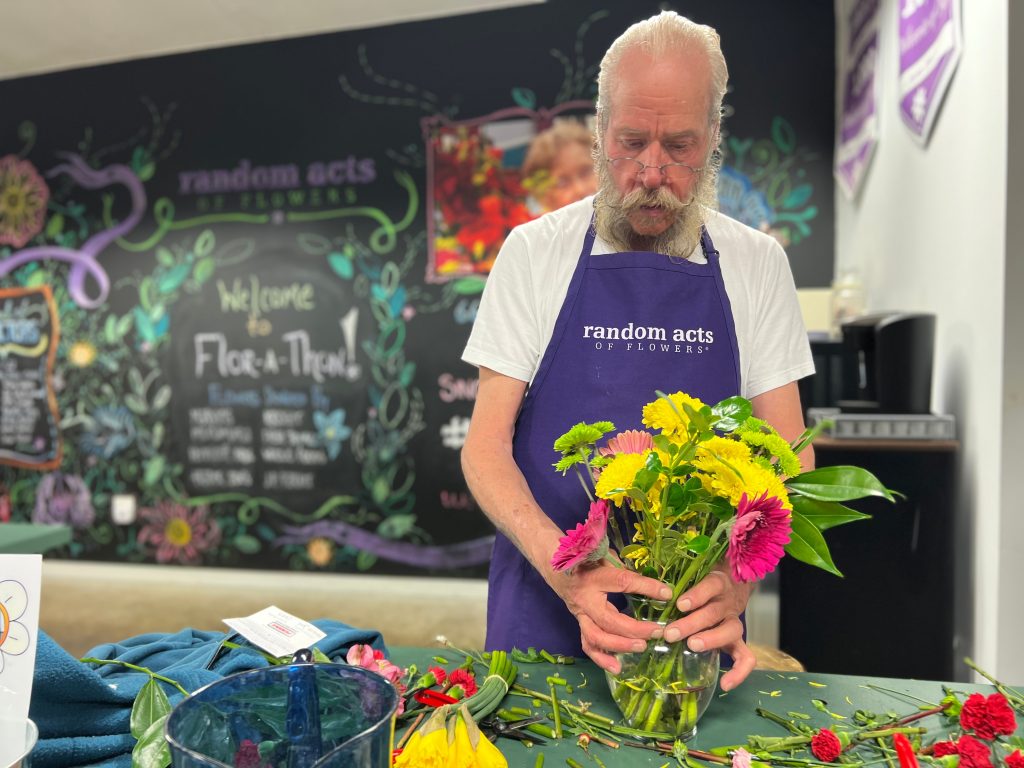 Participant Testimonials
"Flor-a-Thon was so much fun! I love RAF Indy and getting to spend an hour arranging flowers was the perfect way to brighten up the day. I didn't want to leave when my shift was over!"
"I had a blast! Plus, raising the money was so easy. I sent an email to my family, I posted in on my social media, and I had reached my goal in just two days!"
"We were searching for a way for our work team to support RAF and this was perfect. We had a friendly competition to see who could raise the most money, we got to spend part of our day playing with flowers—it was a win-win for everyone!"
"I wasn't able to make it, but I decided to sponsor an arranger. It was great to know that I was able to support the organization even from afar."
"We get invited to a lot of luncheons and fundraiser galas, but this was so unique. It was active—something we had never done before. We were able to financially support RAF Indy, but we also got to physically MAKE something that we knew was going to make someone happy that very same day. It was very gratifying. We will be back!"
Thank you to our event sponsors.