RAF Indy 6th Anniversary Silent Auction
We are celebrating six years of delivering hope, encouragement and beautiful flowers in Indianapolis by hosting a silent auction featuring works created or donated by our volunteers and community members. All proceeds benefit our mission-to create a community of compassion in Indianapolis using repurposed flowers.
Click on each link below to view the item and place a bid. Be sure to view previous bids (click on link in the form) before submitting your bid. Auction will be open until 5pm, October 14. Winners will be notified by email Tuesday, October 18th. Thank you for your support!
Poppy Plate & Pitcher w/ Twisted Sister Gift Certificate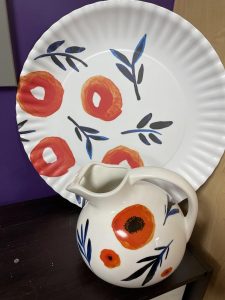 2023 St. Margaret's Hospital Guild Decorator's Showhouse Tickets (2)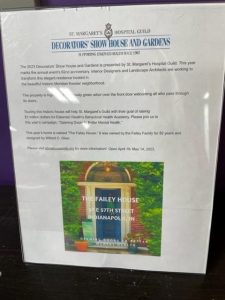 Fitz & Floyd Kitty Witches Plate & Candle Holders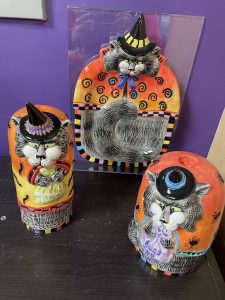 Minton Blue/White Ceramic Tile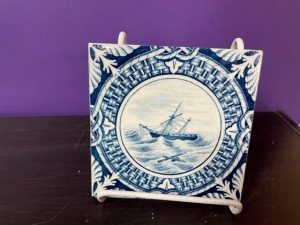 "Just Peachy" Basket of Peach Goodies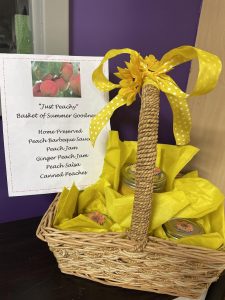 Succulent Pumpkin Centerpiece Trio #1
Created by volunteer, Barb Bruns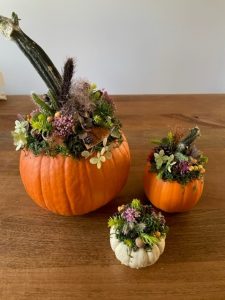 Succulent Pumpkin Centerpiece Trio #2
Created by volunteer, Barb Bruns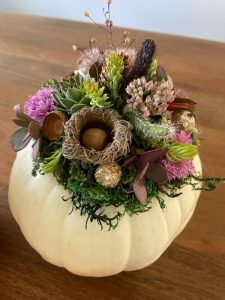 Blue Baby Blanket – 31″square
Created by volunteer, Jane Cannon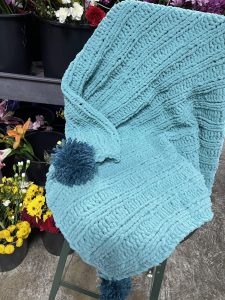 Clay child w/Rabbit sculpture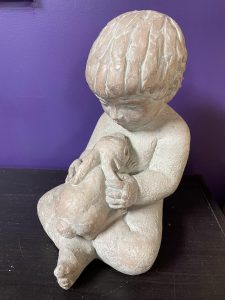 Fishy Home Spa Basket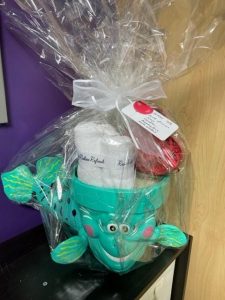 Indianapolis Zoo Package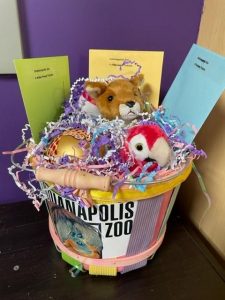 Man & Dog Oil Painting
Created by volunteer, Marcia Doty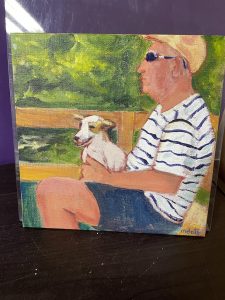 Geisha Oil Painting
Created by volunteer, Marcia Doty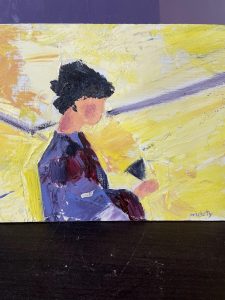 Basket & Bubbles w/The Gallery Gift Certificate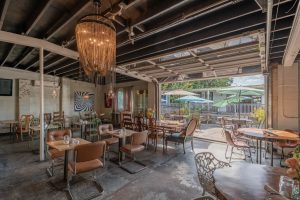 Music Lover's Basket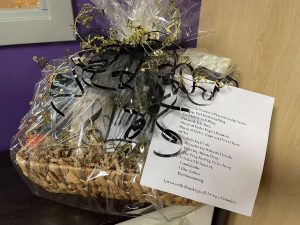 Pink Glass Beaded Necklace
Created by volunteer, Laura Lampron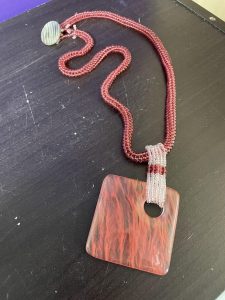 "Soup's On" Basket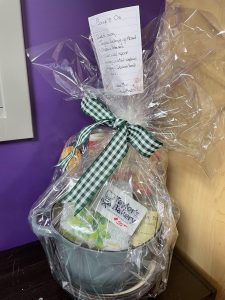 Morning Glory Suncatcher
Created by volunteer, Nancy McQuistion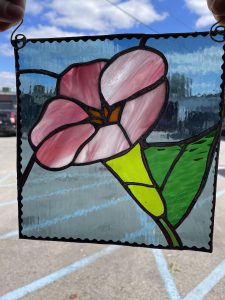 Multi-Color Baby Blanket-28 x 36″
Created by volunteer, Linda Miller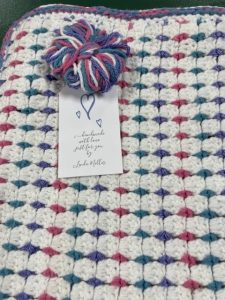 LES MISERABLES Theatre Tickets (2)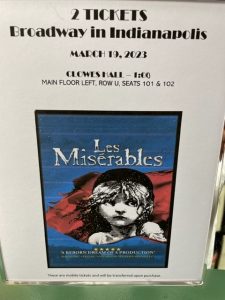 Limoges China Flower Pot & Mum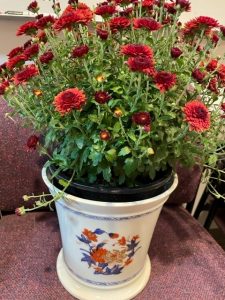 Kerman Oriental Rug Circa 1900 – 5X7.5′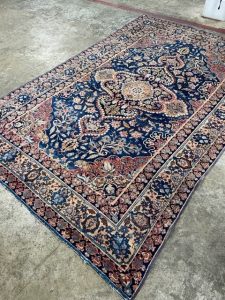 Jim Shore Dog Statue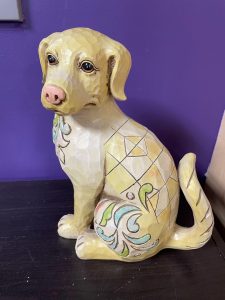 Butterfly Succulent Terrarium
Created by Lindsay Potter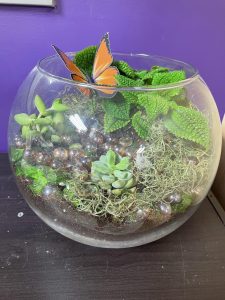 Shell Succulent Terrarium
Created by Lindsay Potter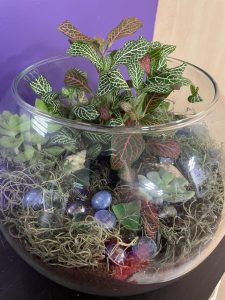 Footed Dish Terrarium w/Butterfly Statue
Created by Lindsay Potter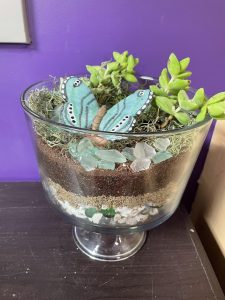 Collector Butterfly Plate w/Easel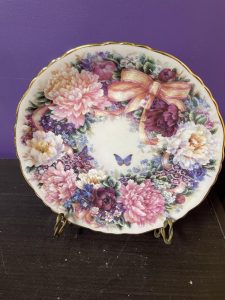 Italian Embossed Leather Purse by Alexander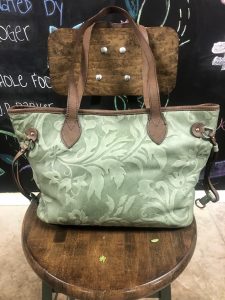 Peach/Green Daylily Quilt – 57X76″
Created by volunteer, Jan Schiff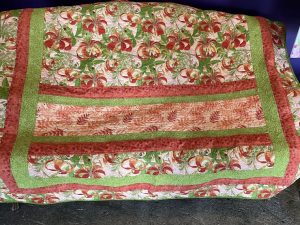 Pink Heart Lap Quilt – 37″ square
Created by volunteer, Sian Schmidt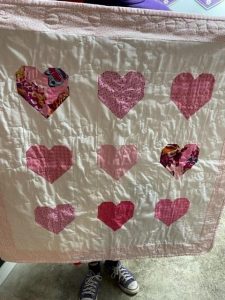 3 Day Cleanse by SIMPLICITY Juices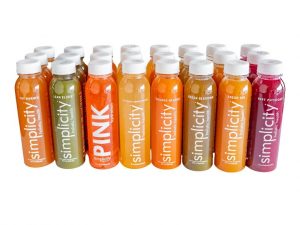 2 Autographed Tony Kanaan Hats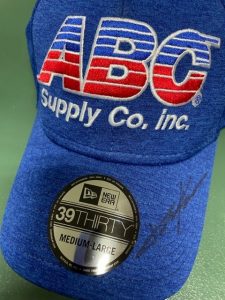 Blue Afghan: 54 x 46″
Created by Ed Tenholder, husband of volunteer, Carol Tenholder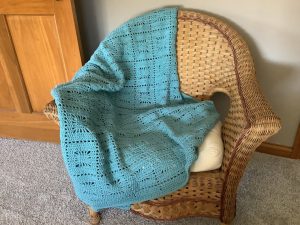 20-Pack SIMPLICITY Pressed Juice Cocktails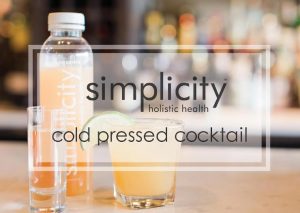 Ode to RAF Lap Quilt
Created by volunteer, Jennifer Wilkie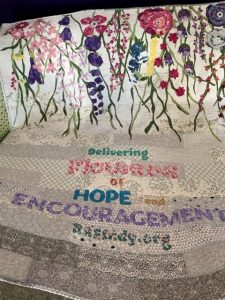 Beautiful Fall Wreath
Created by Workshop Assistant, Emily Degyansky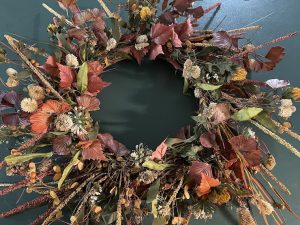 Framed Floral Watercolor
Created by volunteer, Elaine Carson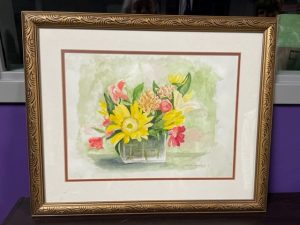 Matted Needleworks w/$50 Framing Gift Certificate #1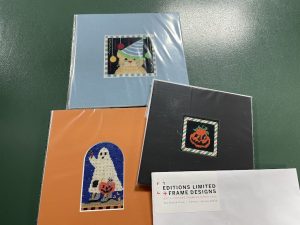 Matted Needleworks w/$50 Framing Gift Certificate #2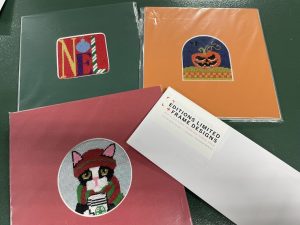 Matted Needleworks w/$50 Framing Gift Certificate #3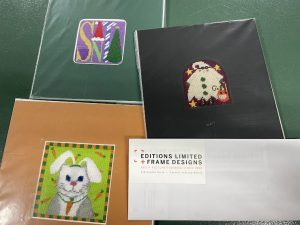 Haviland Limoges Shamrock w/Gold Trim Soap Dish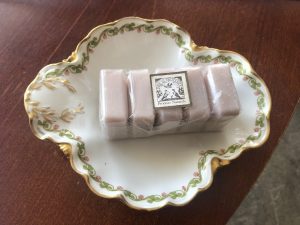 Haviland Limoges Deep Green w/Gold Trim Dish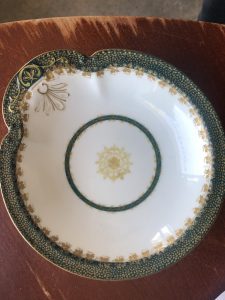 Haviland Limoges Pale Blue Floral Soap Dish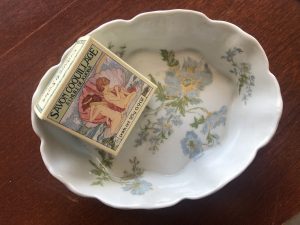 Haviland Limoges Yellow Floral w/Gold Trim Dish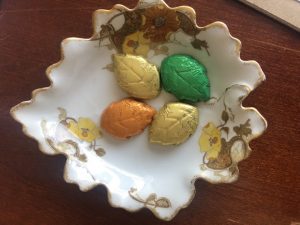 GDA Limoges Green/Pink w/Gold Trim Soap Dish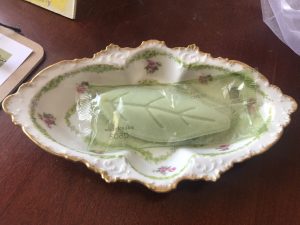 Multi-Color Infinity Scarf
Created by volunteer, Judy Zimmerman